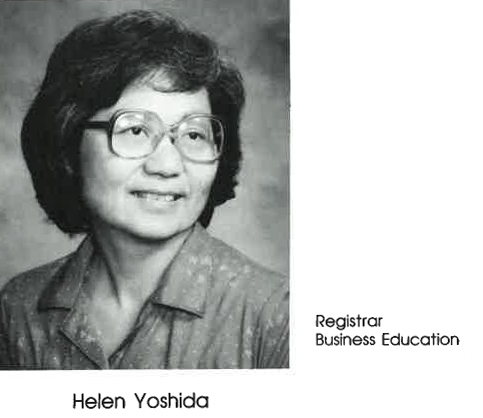 Mrs. Helen Yoshida passed away on November 14, 2022. Below is a tribute to her from her family.
Mrs. Helen Yoshida was the beloved wife of Charles Yoshida, the mother to three loving sons and daughters-in-laws, and the sweetest grandmother to seven grandkids and eight great-grandkids.
Besides her family, Helen was devoted to church and especially to her second family of students at FAA from 1969-1994. She cared so much for them, helping them get enrolled in college and scholarships.
She was a gentle soul and the sweetest, kindest, most loving mother we could ever hope for.
RIP Mom!
Jon, David, Paul & Charles